seems ages now that i haven't packed my hiking stuffs for a week-long or even a weekend climb. though im the kind who barks like a dog when im tired of walking and climbing and searching for the right path to get to the peak, i always make it sure that i reach the top. never surrender!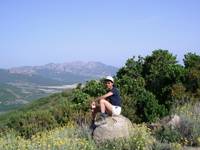 my first ever week-long hike. a loop itinerary crossing different villages and mountains of the beautiful island of corsica - l'ile de beauté. this was during the almost unsupportable hot summer of 2002. the 5-6 hours daily itinerary climb was a real tough challenge. the unforgettable breath-taking views, however, were real blasts!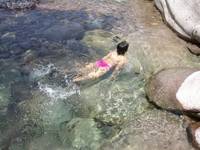 a beautiful oasis in a natural swimming pool - still in corsica. simply natural. a hidden paradise which springs miraculously amidst the modern world that surrounds it.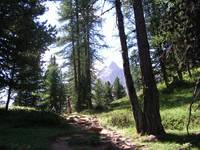 on the way up.. who wouldn't want to savor this fantastic paysage as you go up?



hautes alpes - les arcs mountain ranges - bourg st maurice. this is what nature could offer... let's preserve it.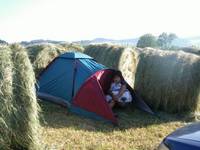 camping sauvage - in the wilderness. love it! not recommended for those who hate adventure. you will have to forget being chic here.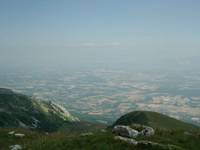 facing foggy geneva - with mont blanc on the back scene. switzerland view from the top - moooo!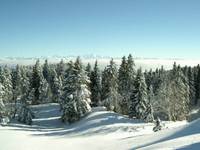 jura's winter delight with the view of the majestic and eternal mont blanc - europe's highest peak, and the alps. you have to stare closer to appreciate the view - click on. we arrived just on time for this breath-taking view.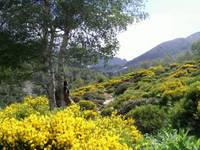 a must-see stop-over on the south - pic du canigou - an eye-refreshing natural park on the way to the peak where only footprints should be left and memories to be taken. a real nature's wonder.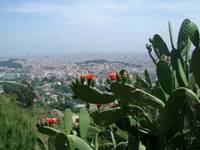 barcelona - view from the nearby mountain. we just cannot stay on vacation without visiting mountains around the area, to appreciate nature and get away from the modern chaotic world.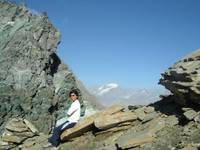 my highest climb so far. >3000m altitude, >1000m delta height and proud of it. im bound for a bigger challenge. a friend told me that i should prepare for the mont blanc, oh dear, my stamina is not as energetic as that. i should content myself with what i could soar.

cant wait for my next destination...and that's just in a week...a different paysage, a different view, a different experience!