a western adventure at that!

it started out quite bad. oct 11 after work, we rushed out to the station to catch up our train going to paris. arriving there, we took the wrong direction thrice - considering we consider ourselves parisiens after being dijonais! then we decided to try out the only filipino restaurant in paris. it was monday, and unlucky, it's closed every monday. well!

ok, i'll stop ranting and try to trace out our american adventure. the fun is just about to begin.



from the SFO airport, we headed directly to the car rental and drove to yosemite national park that same day. we arrived there late in the evening and here's one of the beautiful sites which greeted us there.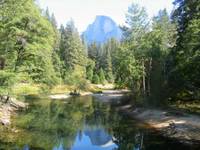 we did a little hike (it started out progressively then the last part was too steep!!) which gave me a big pain on my knees. that kept me car-bounded within 3 days :(.
next stop was at death valley. check this lost sahara dessert - sand dunes in the middle of the USA. isn't that astonishing! it was a wow. hikers are adviced to always have water with them. it was too hot in this area. at badwater basin, ~86m below sea level, temperatures stay around 49°C during summer.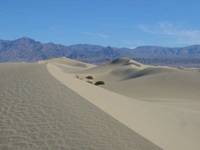 nope, not in paris - las vegas mi amigo. what can i say, casinos everywhere! it was fun, we lost $15 in less than a minute - it costs to have a feel of it!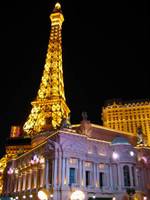 who wouldn't stop at the mythic grand canyon? please zoom to have a better glimpse of it.


western spaghetti? there you go, welcome to monument valley! we captured nice pix here - with of course laurent playing as cowboy!


not tired yet? ok, ill give you a peep on la mesa arch at the canyonlands. given the chance, ill return here one day to discover more of this park. there's just too much hikes to do around around the area, but we didnt have much time..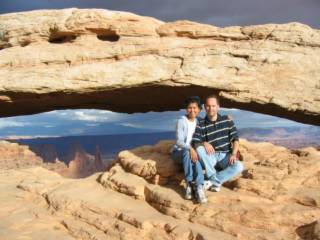 hiker? dont miss this out. it was worth the climb.

look closer, do you see snow?? yeah, no tricks! this announced the end of our parks adventure. we were not equiped to ski nor to snowboard. too sad, bryce canyon seemed to be better during sunny weather - ok, we were nevertheless warmly welcomed!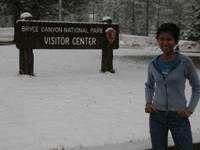 we visited los angeles instead: hollywood, beverly hills, sunset strip, universal studios, etc. here's a pix of a baywatcher's hideaway..sunset lover, i am!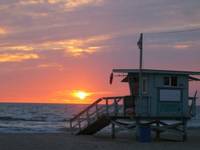 last stop: SF! among the other cities we've visited, SF was voted to be our fave! a mix of culture and architecture wrapped into one city. that was a pretty interesting visit we had.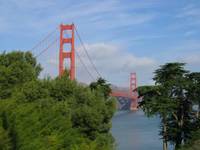 that summed up our tour. tiring and fun, wasn't it. so to really sum it up, here's a list of interesting facts from an asian and europian eye comme moi:
french people should stop hating dutch people on their roads. they should be contented of not having an american neighbor: caravan/camping car = bus. look at that! the bus hauling the pick-up, not the other way around!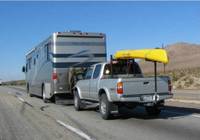 french autoroute translates to freeway. you got it right, dude: FREE!
they have wide roads which is limited to 75 mph whereas in france, the same road would be limited to 85 mph and of course, they will drive at 95 mph. germans will surely drive faster, no limits!
basic commodities are cheaper
everything is king size! cars, roads, burgers! we normally order for two, you bet, we even have left overs!
they give you the bill without even asking if you want to order more such as dessert or café or tea.
hike trails are well-organized! too organized that sometimes it's even paved!
they consider 146m altitude gain as 'difficult level' - hikers, hello?
and of course, they use english units instead of metric units..im not used to it, i always convert!
worst! a friend's remark: i've changed my accent to french accent. QUOI??? (as in WHAT???)
so that's it folks. american dream is over. back to reality now...